Keynotes
Keynote address: The Era of Personalized Cancer Medicine and whole Person Care. Keeping The Person in Personalized Medicine.
With the advent of genomic medicine, many cancers have become "rare cancers" with each tumor representing an array of private mutations that reflect the interaction of that person with their own genome and the environment they have inhabited during their pre-cancer existence. For cancer clinicians and patients, this can be overwhelming, as there may not be the perfect match to treat the specific mutations, yet we must soldier on and treat the cancer in the best way we know how. In parallel, emerging psychosocial research has begun to identify host factors that may predispose some individuals to greater treatment toxicity or resilience in the face of the same cancer treatment exposure. Both of these domains co-exist, but are rarely integrated in the treatment decisions that patients, their caregivers, and their cancer clinicians face every day.
In this presentation, I will focus on the many opportunities we have in oncology care to move the patient/person to the center of care, starting from the moment s/he is told "you have cancer." It is easy for the patient and the clinical care team to get caught up in the technical aspects of the diagnosis and treatment planning, especially now with targeted and immunotherapy approaches. Aside from the disappointment associated with not being eligible for a novel therapy, it is easy to overlook many tried and true approaches to taking care of the whole patient, especially attending to the psychosocial and supportive care needs. Developing a treatment care plan, helping the patient and family anticipate what treatments will be like, including post-treatment survivorship care, mitigates distress in the majority of patients. Knowing the individual's past psychosocial history is an essential component of this process. Past depressive episodes and early life trauma may be a clue to risk for greater treatment morbidity. Eliciting values and preferences as part of treatment decision-making is essential. Strategies that focus on organizing the delivery of cancer care to focus on these priorities are essential to delivering high-quality cancer care in the 21st century.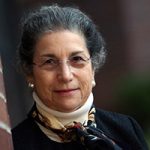 Patricia A. Ganz, MD – Los Angeles, CA USA
Distinguished Professor Health Policy & Management and Medicine
UCLA Fielding School of Public Health
David Geffen School of Medicine at UCLA
Director, Cancer Prevention & Control Research
Jonsson Comprehensive Cancer Center
A medical oncologist, has been a member of the faculty of the UCLA School of Medicine since 1978 and the UCLA School of Public Health since 1992. Since 1993 she has been the Director of Cancer Prevention and Control Research at the Jonsson Comprehensive Cancer Center. In 1999 she was awarded an American Cancer Society Clinical Research Professorship for "Enhancing Patient Outcomes across the Cancer Control Continuum." Dr. Ganz was elected to the Institute of Medicine (IOM), National Academy of Medicine, in 2007. She served on the National Cancer Institute Board of Scientific Advisors from 2002-2007 and on the American Society of Clinical Oncology (ASCO) Board of Directors from 2003-2006. She received the American Cancer Society Medal of Honor in 2010. Dr. Ganz is a pioneer in the assessment of quality of life in cancer patients, and has focused much of her clinical and research efforts in the areas of breast cancer and its prevention. She is a clinical trialist, and has led the Behavioral and Health Outcomes committees of SWOG (1995-2000) and NSABP/NRG (2001-present), incorporating patient reported outcomes and other important outcomes into clinical trials. At the Jonsson Comprehensive Cancer Center, she leads the scientific program focused on Patients and Survivors. Her major areas of research include cancer survivorship and late effects of cancer treatment, cancer in the elderly, and quality of care for cancer patients. Dr. Ganz recently stepped down from service as Vice Chair of the IOM National Cancer Policy Forum, and Chaired the 2013 IOM consensus report entitled "Delivering High-Quality Cancer Care: Charting a New Course for a System in Crisis."
Keynote address: Disclosing genetic cancer risk and psychosocial well being: Moving toward a person-centered communication model of cancer care.
There is a growing need to assess the impacts of cancer risk information on patients' psychosocial well-being when communicated from both healthcare providers and genetic risk assessment websites. I present quantitative and qualitative research I have conducted on these issues, as well as some additional contemporary research of relevance to the field. In my talk, I will bring the voices of patients I have personally interviewed who have told me what they wished their healthcare providers would have said to them when disclosing their cancer risk. In addition, I will also confront the types of personalized cancer care communication which have come up in my interviews as opportunities to empower medical decision making for patients.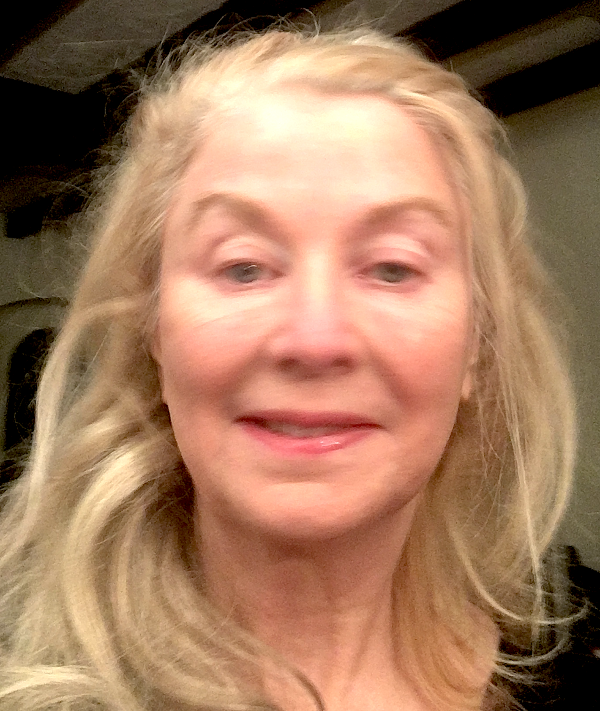 Sharlene Hesse-Biber, PhD – Chestnut HiIl, MA USA
Department of Sociology
Boston College
Professor of Sociology
Director of the Women's and Gender Studies Program
Sharlene Hesse-Biber, B.A., M.A., Ph.D. University of Michigan, is Professor of Sociology and the Director of the Women's Studies Program at Boston College in Chestnut Hill, Massachusetts. She is co-editor, with B. Johnson of The Oxford Handbook of Multi and Mixed Methods Research Inquiry (2015). Her monograph, Am I Thin Enough Yet? (Oxford, 1996), was selected as one of Choice Magazine's best academic books for 1996. She is author of The Cult of Thinness (Oxford, 2007) and Mixed Methods Research: Merging Theory with Practice (Guilford Publications, 2010). She is the co-author of Working Women in America (Oxford, 2005) and The Practice of Qualitative Research (Sage, 2006;2011).
She is co-editor of Approaches to Qualitative Research (Oxford, 2004), Feminist Perspectives on Social Research (Oxford, 2004), Emergent Methods in Social Research (Sage, 2006) and The Handbook of Emergent Methods (Guilford, 2008). She is editor of The Handbook of Feminist Research (Sage, 2007), an AESA Critics Choice Award winner and selected one of Choice Magazine's Outstanding Academic titles for 2007), and The Handbook of Emergent Technologies (Oxford, 2011). She most recently received a 2015 Book Award by Alpha Sigma Nu, the honor society of Jesuit colleges and universities, for her book Waiting for Cancer to Come: Genetic Testing and Women's Medical Decision Making for Breast and Ovarian Cancer. She is co-developer of HyperRESEARCH, a software tool for analyzing qualitative data, and a transcription software tool, HyperTranscribe (www.researchware.com).
Keynote Plenary: A New Era of Care-MAID Panel
The legalization of Medical Assistance in Dying (MAID) in Canada has changed the landscape of cancer care. Jocelyn Downie will present on medico-legal issues in MAID and it's application in mental illness. Madeline Li will speak to implementation issues and the role of psychosocial oncology providers. Sandy Buchman will describe the experience of MAID provision and it's relationship to palliative care. This plenary will illustrate how the option of MAID has impacted conversations with patients about suffering at the end of life.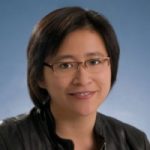 Dr. Madeline Li, MD, PhD
Associate Professor, Department of Psychiatry, University Health Network
Clinician Scientist, Department of Psychosocial Oncology and Palliative Care, Princess Margaret Hospital
Dr. Madeline Li is an associate professor in the Centre for Mental Health, University Health Network, and a clinician scientist in the Department of Supportive Care at the Princess Margaret Cancer Centre. In addition to her clinical practice in cancer psychiatry, her research interests are in the areas of emotional distress management and psychoneuroimmunology. She was the Toronto central LHIN regional clinical lead for psychosocial oncology with Cancer Care Ontario in 2012-2013, and is currently the lead of the psychosocial oncology program at Princess Margaret. She is the program developer and lead for the MAID service for the University Health Network.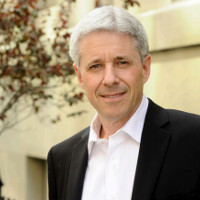 Sandy Buchman BA, MD, CCFP, FCFP
http://www.tlcpc.org/health-care-professionals/staff/home-care-physicians/buchman
Dr. Sandy Buchman is an Associate Professor in the Department of Family and Community Medicine at the University of Toronto and practices palliative medicine providing home based palliative and end of life care with the Temmy Latner Centre for Palliative Care, Sinai Health System in Toronto. He also serves as a palliative care physician through the Palliative Care and Education for the Homeless (PEACH) program out of Inner City Health Associates in Toronto. He practiced comprehensive Family Medicine for many years with special interest in Primary Care Cancer Care, Palliative Care, HIV/AIDS and Global Health – including volunteer experiences in South America and Africa. He currently serves as the Medical Lead for groups working to build two new residential hospices in Toronto, including a hospice for the homeless. His academic interests include the Integration of Primary Care/Cancer Care, Primary Care/Palliative Care and the Social Accountability of Medicine. He was President of the College of Family Physicians of Canada in 2011-2012 and the Ontario College of Family Physicians in 2005-2006. In March 2018 he was elected as the President- elect of the Canadian Medical Association.
Sandy Buchman is now the President-elect for the Canadian Medical Association (taking effect August 2018).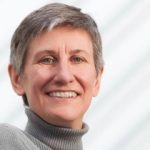 Jocelyn Downie, BA, MA, MLitt, LLB, LLM, SJD
Professor of Law; Pierre Elliott Trudeau Foundation Fellow; University Research Professor, Faculties of Law and Medicine; Adjunct Professor, Australian Centre for Health Law Research – QUT
https://www.dal.ca/faculty/law/faculty-staff/our-faculty/jocelyn-downie.html
Confirmed Presenters:
Fredrick (Fred) D. Ashbury, PhD, MA, BA (Hons)
Editor-in-Chief, Supportive Care in Cancer
Adjunct Professor, Dalla Lana School of Public Health, University of Toronto, Ontario, Canada
Adjunct Professor, Department of Oncology, University of Calgary, Alberta, Canada
Intelligent Improvement Consultants, Inc.
Learn More →
Dr. Bob Bell
Deputy Minister of Health and Long-Term Care
Province of Ontario
Learn More →
Wendy Duggleby, PhD, RN, AOCN
Associate Dean of Research, Professor, Endowed Nursing Research Chair in Aging and Quality of Life, Director of Innovations in Seniors' Care Research Unit, Nursing
University of Alberta
Learn More →
Dr. Doris Howell, RN, PhD
Senior Scientist, Princess Margaret Cancer Centre
Learn More →
Jennifer Jones, PhD
Jennifer M. Jones, PhD, Butterfield Drew Chair in Cancer Survivorship Research and Senior Scientist, Director, Cancer Rehabilitation and Survivorship Program, Princess Margaret Cancer Centre, UHN; Department of Psychiatry, Faculty of Medicine and Dalla Lana School of Public Health, University of Toronto
Learn More →
Dr. Danielle Kain, Palliative Care Physician at the Toronto Western Hospital and Lecturer in the Department of Family and Community Medicine with the University of Toronto
Dr. Danielle Kain is a Palliative Care Physician at the Toronto Western Hospital and a Lecturer in the Department of Family and Community Medicine with the University of Toronto. She completed her medical school at the University of Toronto and residency training at Dalhousie University, spending two years in Halifax as faculty in the Division of Palliative Medicine before returning to Toronto and the University Health Network in 2015. She practices inpatient and outpatient palliative care as a consultant at TWH, Kensington Hospice, and Kensington Gardens. She has a Master's Degree in Medical Anthropology completing a thesis on Immigrant Experiences of Palliative Care, which continues to inform her work today, and is a member of the undergraduate education committee for the Division of Palliative Medicine, helping to design and teach curriculum. She has been involved with the MAID program at UHN since its inception.
Dr. Rinat Nissim, PhD
Cancer Clinical Research Unit (CCRU), Princess Margaret Cancer Centre
Learn More →
Dr. Rinat Nissim is a staff psychologist at the Princess Margaret Cancer Centre of the University Health Network in Toronto, an assistant professor in the Department of Psychiatry at the University of Toronto, an adjunct professor in the Department of Psychology at York University, and a faculty member at the Global Institute of Psychosocial, Palliative, and End-of-Life Care (GIPPEC) of the University of Toronto. Her clinical and research work is focused on the psychosocial needs of individuals impacted by cancer, with the goal of developing evidence-based psychosocial interventions for individuals diagnosed with cancer, their family members, and their health care providers. Dr. Nissim graduated developed an expertise in integrating quantitative and qualitative approaches in order to yield meaningful answers to complex research questions in this field.
Mary Ann O'Brien, BHSc(PT), MSc, PhD
Assistant Professor, University of Toronto
Learn More →
Amy Peasgood
Learn More →
Dr. Gary M. Rodin, MD, FRCPC
Professor, University of Toronto
Senior Scientist, Princess Margaret Cancer Centre & Toronto General Research Institute (TGHRI)
Learn More →
Dr. Michael Sherar
President and CEO
Cancer Care Ontario
Learn More →